Celebrating four years of San Diego: Life. Changing.
Sep 13, 2021 - San Diego: Life. Changing.
This week marks FOUR years of San Diego: Life. Changing.—our region's first one-stop resource for STEM talent looking to relocate to and build meaningful careers in high-growth industries across San Diego County.
It's been four years of change—of life-changing science, of unicorns transforming San Diego's startup scene, of just saying no to winter and yes to a better way of living. And getting comfortable with change has certainly been the foundation of this past year in San Diego.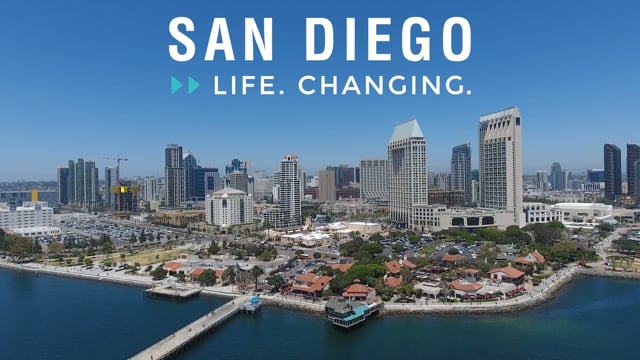 Year three of the initiative, spread over 2020 and a global pandemic, was fraught with challenge and uncertainty. With unemployment at record highs and 30+ percent of San Diego's small businesses closing amid COVID-induced shutdowns, we turned inward to spotlight life-changing San Diegans and programs/services supporting those in need right here at home. We stopped telling our story to metros like Boston, New York, Chicago, and other regions because public health and safety, and #stayhomestaysafe orders took precedent. We built a job board to get locals connected to companies that were still hiring, and profiled the new wave of remote-work culture on social media.
Now, just a few months from the 2022 ball-drop, San Diego: Life. Changing. enters year four with the lessons learned about the region's resilience, commitment, and a we're-in-this-together attitude as our guide.
Looking ahead, as our innovation economy indicates signs of full recovery, we'll go back to the basics: telling authentic stories of the people and companies that call San Diego home; offering resources to those looking to relocate and set down roots here to drive our region's life-changing innovation; and ensuring companies/employers have the tools needed to attract the best and brightest.
Join us as we ring in this new year of San Diego: Life. Changing.—this might just be our most meaningful year yet. Fourth time's the charm, right?
---
Other articles you might be interested in:
---